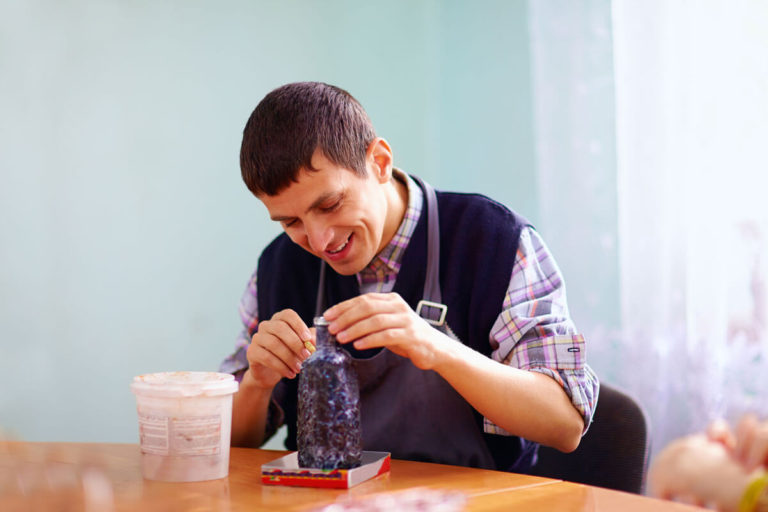 The Young Adult Transition Training is designed to meet the needs of individuals who are 14 to 21 years of age and need additional training or education so they can realize their vocational goal(s) upon leaving high school. The high schools teach academic and basic living skills to the persons served by the Division, however, they do not necessarily provide the prevocational services that help the individual transition into a work setting. That is the reason this program was designed. It will fill that void and/or will supplement and hopefully complement the work that the schools are doing.
The lessons are designed to help the person served to gain the non-task related skills necessary to acquire and retain a job in the community.
A family may choose to have their son/daughter attend over the summer and then repeat in the fall as a school program. This program is meant to be intensive and will not be a service where there is a great deal of free time.