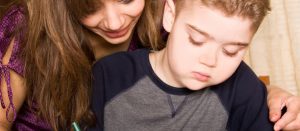 Ask any parent and he or she will tell you that finding a great babysitter isn't easy, exacerbated only by the fact that there's no replacing Mom and Dad. And when you add the variable of a child with special needs, that task can become even more fraught.
According to a recent survey by the US Department of Health and Human Services, more than 20 percent of American households have at least one child with special needs, which means there are a lot of families out there in need of specialized care in all its various forms. Whether it's respite care, a long overdue date-night or a full-time special needs nanny, the trepidation remains the same: How can I find someone with the right skills to care for my child?
Looking for a quality care facility in the Phoenix area? Contact us today!